The Universe Builders: Bernie and the Putty is written by Steve Lebel and stands out amongst a sea of mediocrity. It features a main character named (surprise) Bernie and he is a God in another Universe that has graduated school with a major in Universe building and is hoping to obtain a job with "the company," to build universes for a living.
Let me just say that this is one of the best books I have read all year, maybe ever. There are so many phenomenal layers to this book; I feel as though I could reread it over and over again and find something new each time. Steve has created an imaginative world based in possible dimensional trains of thoughts and takes a humorous poke at the idea of not being alone in the universe. He even goes one further and explores the idea of God creating our universe, but not just one God, that there are many Gods in another universe that create countless universes encompassing many life forms.
The Universe Builders provides the reader with a normal guy in our main God named Bernie. He is somewhat of a geek and doesn't have many friends. He lives in a lesser neighborhood with his mother and is constantly fighting against what seems normal for everyone else. I love his sense of "humanity" in wanting to fight for the most humane treatment of his life forms. When other Gods have no qualms about "blinking" out a life force, Bernie will go out of his way to preserve any life that he can and work around it.
The antagonist of the story is found in Billy. Billy's life mission has been to bully Bernie throughout school. In an attack on a girl named Suzie, Bernie finally fought back leaving Billy with a permanent scar on his face. When Billy finds himself in the same office as him, he will do anything in his power to ensure that Bernie is fired, and some of his heinous acts break your heart.
I found myself feeling intensely connected to the characters and the situations, especially when it came to some of the life forms. I definitely had a few moments of tearing up and others of wanting to slap Billy in the face haha. This was such a wonderful book, I hated when it ended. I hope to read more about this "universe" created by Mr. Lebel.
Overall I give this book 5/5 stars. I recommend it to anyone. It was so great it should be enjoyed by all. It was well written, detail oriented, well thought-out. I hope to explore more of the worlds within Steve's mind some day in the future.
*I received this book for free in exchange for a fair and honest review.
AUTHOR BIO
Steve LeBel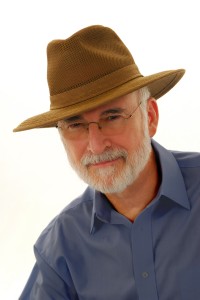 How best to describe an author who writes humorous fantasy?
Do we tell about bookshelves full of fantasy, science fiction, and paranormal books, his love of mythology, or the years he spent as dungeon master? Or is it more important to know his favorite player-character was a chaotic-good elven fighter / mage? And what about that stack of old comic books he never seems to get rid of?
There's a serious side too. The other half of his bookshelf bulges with titles on management, marketing, computer programming, and financial analysis. What about his years as a hospital president, the many businesses he created, or all the time he spent in board rooms? What about his early years counseling drug addicts, or his years as a stock trader?
Is there a pattern to his travels around the world? Why choose places like King Arthur's Camelot, the Temple of Delphi, Buddha's Tree of Enlightenment, China's Forbidden City, or the Great Pyramids of Egypt? What is he seeking?
And what does this have to do with writing good fantasy?
Perhaps it's that dichotomy within Steve that makes
The Universe Builders
such a delightful story with such serious undertones.
Book Site:
www.TheUniverseBuilders.com

Email:
Steve@TheUniverseBuilders.com

Twitter:
SteveLeBel

Facebook:
SteveLeBel.Author
GooglePlus:
+SteveLeBel
---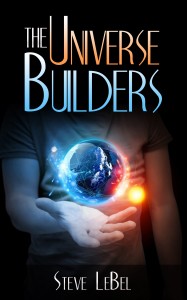 BOOK INFO
Genre: humorous science fiction / fantasy for young adult and adult
Title: The Universe Builders
Author: Steve LeBel
Description: A young god graduates from God School and gets his dream job of building his first universe. Plagued by a school rival and aided by his friends, he struggles to create a world he can be proud of.
Length: 120k words, approximately 420 pages
Book Trailer: View Book Trailer
ISBN-13 (ebook edition): 978-0-9910554-1-8

Publication date: June 1, 2014
Price: $3.99

ISBN-13 (print edition): 978-0-9910554-0-1

Publication date: August 1, 2014
Price: $16.95

Library of Congress Control Number [LCCN]: 2014900580
Publisher: Argon Press (www.argonpress.com)
Review Copies (free): Request from Publisher.
Publisher's Note: This book was offered as an Advance Review Copy under the title
Bernie and the Putty
. The book will be published under the title
The Universe Builders
.
---
BOOK REVIEWS
These are some places where you can find book reviews for
The Universe Builders
:
---
READ EXCERPTS
You can
read excerpts of the book here.
---
TO PURCHASE BOOK(S)
The book is currently available at Amazon.com:
---
COMPLETE CONTACT INFORMATION
This is the contact info for Steve LeBel:
Book Site:
www.TheUniverseBuilders.com

Book Trailer:
www.TheUniverseBuilders.com/trailer
Email:
Steve@TheUniverseBuilders.com

Twitter:
www.twitter.com/SteveLeBel
Facebook:
www.facebook.com/SteveLeBel.author
Goodreads:
www.Goodreads.com/SteveLeBel
GooglePlus:
www.Google.com/+SteveLeBel
Pinterest:
www.Pinterest.com/SteveLeBelAutho
Personal:
www.SteveLeBel.com
Publisher:
www.ArgonPress.com
Snail mail:
c/o Argon Press
3442 Pigeon Hill
Muskegon, MI 49441
---
BLOG TOURS AND GIVEAWAYS
Steve LeBel enjoys participating in blog tours and giveaways.
Author Interviews:
Please
contact him
for information, including giveaways.